At Prolift we have our own fabrication division which manufactures a large range of equipment to customer's specifications including below: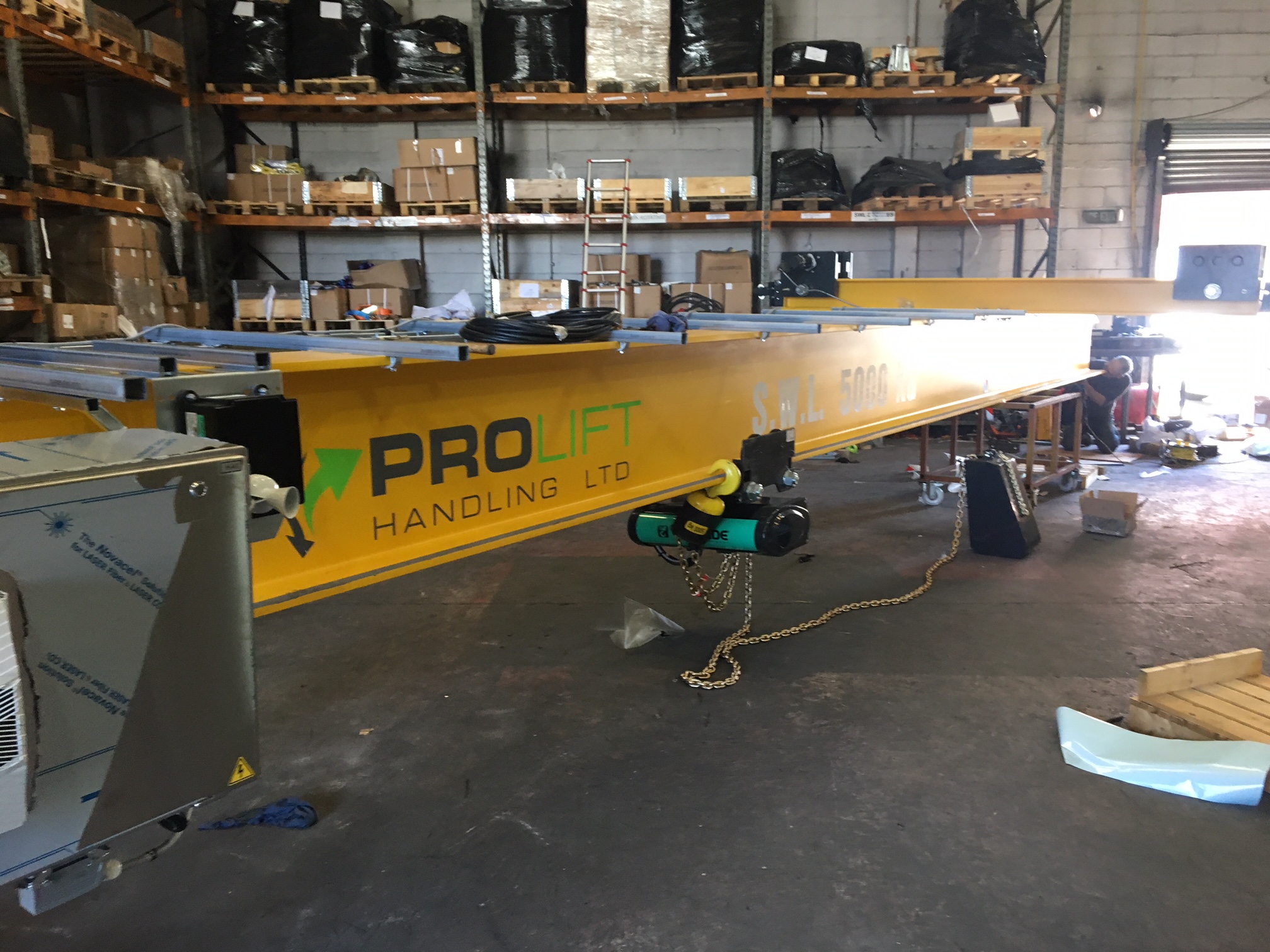 Overhead cranes and monorail
Lifting Beams;
Jib Crane
Spreader Beams
A-Frame Gantry Cranes
Fork Lift Attachments
Storage and Personnel Access Cages
Lifting Brackets, pad eyes and lifting eyes
Specialised stainless steel fabrication for clean room environments and food industry.
Prolift specialise in steel fabrication and are EN 1090 accredited company, certificate number 2273-CPR-0408. All items they fabricate are CE marked in accordance with EN 1090-2 to Execution Class 2. What this basically means is that we offer a turnkey solution form start to finish. We manufacture and install equipment such as spreader beams, full gantry crane steel work, monorails, swing jibs and under slung monorail systems etc. We issue all relevant certificates, drawings and design calculations if required.
Ideally all we ask is that you and your team contact us with any lifting,
material handling
, height safety and steel fabrication requirements. We will review the project and requirements and recommend most cost effective and suitable solution for the application in question.
We offer a turnkey solution to projects including:

Design and spec of project including lifting equipment and steelwork – Drawings provided along with spec sheets on projects
Supply CE Certified Lifting Equipment
Manufacture CE Certifed steelwork
Delivery of equipment to site
Install Lifting equipment and steelwork on-site
Certification of lifting equipment and steelwork on-site by means of load testing
Training on products supplied if required